Kodaikanal victims' cry grows only louder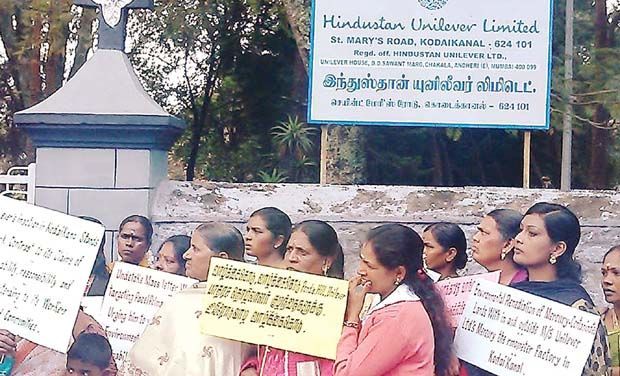 Chennai: There seems to be no end to the despair of victims of alleged mercury poisoning in Kodaikanal, where Hindustan Unilever Limited (HUL) operated a thermometer manufacturing factory for 18 years before it was forced to shut down in 2001 for causing mercury contamination, it is pointed out.Four days back, another 'suspected' death due to mercury poisoning has been reported.
R. Ganeshan (39), who worked in HUL from 1991-93, died on May 9 and medical reports say the death was caused due to kidney failure. He was one of the signatories to the case filed by HUL ex-workers association in Madras high court demanding compensation and remediation of polluted sites.
Association general secretary Raja Mohammed told Deccan Chronicle that Ganeshan is survived by wife and three children. The family feels Ganeshan died of exposure to mercury. Legal and public health experts and former bureaucrats along with voluntary groups met here on Saturday to find as to how the company could be made to compensate its ex-workers and provide long-term healthcare solution.
Dr D.B. Boralkar, former member, Supreme Court Monitoring Committee (SCMC) on Hazardous Wastes and former member secretary of Maharastra Pollution Control Board, said after HUL dumped toxic mercury waste, the Tamil Nadu government set a precedent in ensuring the export of nearly 300 tonnes of the to the US. However, over a period it lost momentum. It's time Kodaikanal was cleaned up using the framework of science, public participation and principle `polluter pays.'
Dr Usha Ramanathan, a legal scholar from New Delhi, said judiciary is equally to be blamed for the continuing suffering of the Kodaikanal people.Dr Rakhal Gaitonde, a public health expert, said the minimum that was required was a credible assessment of the health impact of the toxin on workers, their families and the community in Kodaikanal.