Scientific community backs fight against MNC – Deccan Chronicle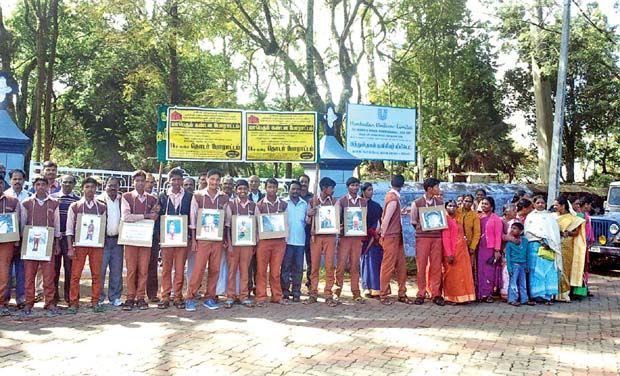 Chennai: In a rare gesture, the international scientific community is joining hands to express solidarity with ex-employees and local residents exposed to toxic levels of mercury in Kodaikanal — the princess of hill stations — where Hindustan Unilever Ltd (HUL) allegedly committed the unpardonable sin of dumping toxic mercury close to human settlements that threaten the lives of hundreds of people and virtually turns Kodai into the 'Bhopal of Tamil Nadu'.
Indian scientists from across the country, including several Madras IITians, have written to their community members in the United Kingdom associated with Leverhulme Trust, which is funded by Anglo-Dutch multi-national Unilever, to exert pressure on its Indian subsidiary, HUL, to clean up the environmental contamination in Kodaikanal to the best of international standards.
They have highlighted how HUL has meddled with the pristine eco-system of the hill-station and made the place inhospitable. Karen Coelho, Assistant Professor, Madras Institute of Development Studies, Chennai, one of the signatories, highlighted that HUL is the principal source of mercury contamination in the ecologically sensitive Pambar shola forest in Kodaikanal. According to a Government of India report submitted to Madras high court in 2011, 30 people died and 550 ex-workers are suffering due to exposure to mercury."We are writing to you in your capacity as beneficiaries of the Leverhulme
Trust, to ask you to join your voices against Unilever's failure to act adequately to address these liabilities. These liabilities have arisen out of HUL operating a mercury thermometer factory in Kodaikanal between 1986 and 2001," aggrieved scientists said in the letter sent February-end. Other signatories include top scientists in IIT-Madras & Delhi; University of Delhi; Jawaharlal Nehru University, New Delhi; and IISc, Bengaluru, among others.
In response, scientists from across the globe doing research in the UK, funded by Unilever, wrote a strongly-worded letter in March to Prof Gordon Marshal, director of Leverhulme Trust, questioning the credibility of Unilever's sustainable living plan and its environmental policy. "Unilever prides itself in high standards of environmental and social responsibility. These claims are contradicted by Unilever's behaviour in Kodaikanal where environmental and worker health issues are lingering more than a decade after its factory was shut down for violation of environmental norms."
Judith Heyer, Prof (Emeritus) of Economics at Somerville College, Oxford University, recipient of a Leverhulme grant for research in south India, said Unilever should not run away from its responsibilities.